Simplify your life and change the way you see the world.
When we see, light enters the eye and is bent by the cornea and the lens and focuses on the retina. If the light does not focus correctly, the image seen appears blurry. The four most commons types of refractive errors are:
Myopia: difficulty seeing far away objects
Hyperopia: difficulty seeing objects up close
Astigmatism: blurred vision at all distances
Presbyopia: aging of natural lens resuling in difficulty seeing close up
How Does Vision Correction Surgery Work?
Refractive surgery, or vision correction surgery, works either by changing the shape of the cornea (Laser Vision Correction) or using an implantable lens to change the focusing power of the eye.   With our suite of services, patients have access to the most advanced vision correction technology available and the confidence that they will have the procedure that is the best fit for them.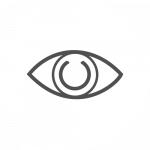 LASIK (Laser-Assisted in situ Keratomileusis) is the most commonly-thought of laser vision correction procedure.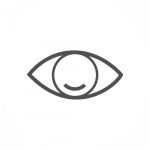 SMILE (SMall Incision Lenticule Extraction) is the newest form of laser vision correction. It is a bladeless and flapless procedure.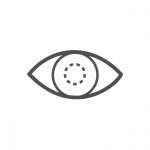 PRK (Photorefractive Keratectomy) is the first generation of laser vision correction.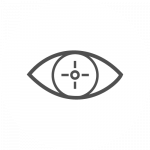 RLE involves removing your natural lens and replacing it with a specially designed lens. It is an ideal option for patients with reading glasses.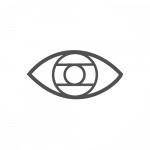 implantable collamer lens
The Visian ICL is an additive vision correction procedure – the lens works with your eyes to enhance and sharpen your vision. 
Clear and Transparent Pricing
The outcome of vision correction surgery is determined by more than the procedure. The expertise and technology that go into determining the treatment plan, the patient education, and the follow-up care are equally as important as the actual surgery. The cost of eye surgery at FEI includes these steps and the time needed to complete them.
With our new clear and transparent 2020 pricing, there is no hassling or bargaining. Let your vision correction journey be about helping you live a life without glasses and contacts – not haggling for the lowest cost eye surgery.
All prices shown are PER EYE
$91.45/month
Mild Correction
$2,395
Moderate Correction
$99.79/month
Moderate Correction
$108.13/month
Moderate Correction
$2,595 Moderate Correction
$99.79/month Mild Correction
$108.13/month Moderate Correction
$116.46/month High Correction
$149.76/month Standard ICL
$3,995
Moderate Correction
$203.96/month
Multifocal Lens
$149.79/month Monofocal Lens
*Monthly pricing is based on a 24-month no-interest payment plan through CareCredit. we also offer 12-month no-interest financing, and fixed rate plans for up to 48 months for qualified applicants. 
**If needed, a YAG Capsulotomy is included at no cost to the patient for 12 months following your procedure. Insurance will be billed. 
Start your journey towards Clear Vision!